You know the saying – life is too short to wear boring clothes!
And why should you? Dress to impress is what we say! But not all of us like the glitz and glamor of today's fashion.
Luckily, vintage is back in style – now more than ever. Many of us are sometimes envious of the simplicity yet charm that attires from the previous centuries bore. It meant something fashion-wise when one would wear an A-line dress and dazzle with a full parure!
Everyone can wear vintage clothing regardless of age – that's the beauty! You can check out this vintage clothing selection for actual ideas and crafted vintage pieces and get in step with the fashion!
Here are some tips you should know before you put on the silk gloves and shirtwaist dress that are collecting dust in your wardrobe to nail the styling yourself!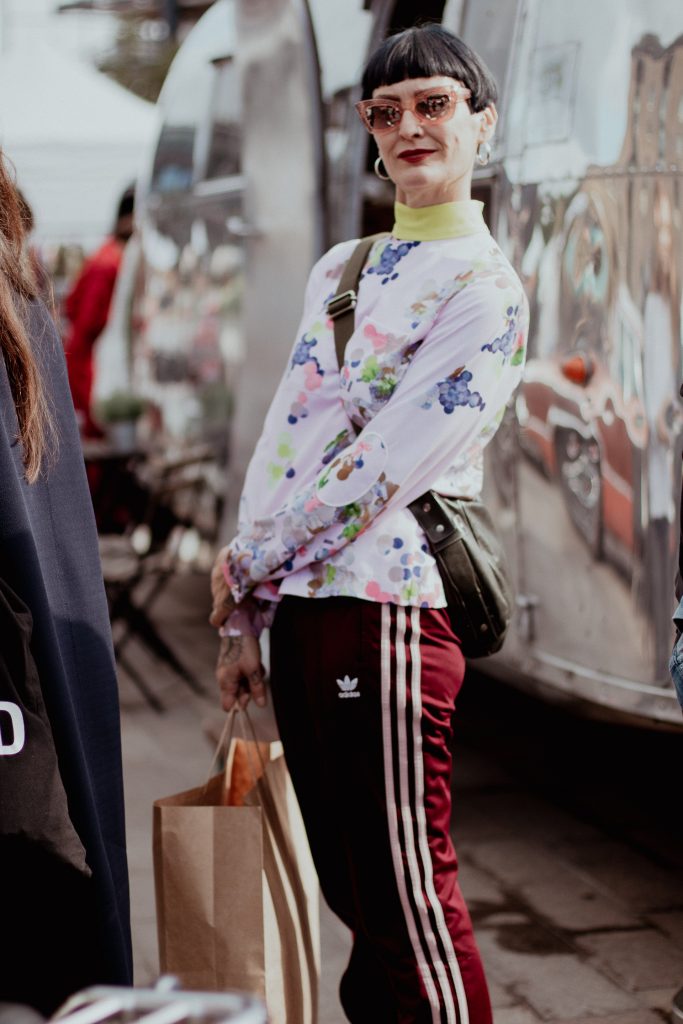 How to Look Your Best in Vintage Clothing
We get it – passing the threshold of 40 is scary, especially when it comes to following the new trends. With all of Instagram, Twitter, Pinterest, and whatnot, the world seems to change its idea on what is modern by the minute.
And vintage clothes have definitely gone through the same process. Some people adore the simplicity and grandeur that comes with a vintage look, but others think they're better off in your grandma's closet.
The trick with wearing vintage clothing after 40 is to find that right touch that won't make you look like you're too lazy to update your wardrobe or style. If you want to bring out the good old days and make a fashion statement, here are some tips that can help you.
Don't Go Overboard
As appealing as it is, vintage doesn't mean a mash of colors or a flamboyant appearance – that only works in the movies. If you dress all vintage, there are high chances that people think you're going to a costume party.
Keep the design clean and neat. One or two pieces of vintage with a dash of modern, and you can finally put those old jeans and shirts from your closet to good use.
Find some balance, opt for selected pieces – it's time you organize your closet!
Glam up with the Modern
The best way to use a vintage piece today is to style it up with modern works.
For example, take your 70s inspired plaid skirt and top it with a simple one-colored t-shirt using the french tuck. Or, wear your ruffled blouse and put your favorite jeans on. All you need are some cleated boots, and you're ready to head out.
If this is too young-ish for you, go for a simple polka dot dress with a wider belt in the middle and sleek, pink kitten heels. A clutch in your hand and voilà – the perfect match!
Stick with an Era
You're not using a time machine for a spin around the century, so why dress like it? Choose an era that you like best and go with that style. You can, however, pick several and be more daring, but see that you don't mix and match different era styles too much.
For instance, You can't wear vintage tremblers with 90s jean suspenders. Some pieces just don't go together.
Spend a Little More, Get a Little More
It's not a secret that the better things in fashion are always more expensive. In vintage terms, a newly bought vintage piece can go for hundreds of dollars. But you don't always have to buy a new piece. Instead, take your vintage shirts and skirts and give them a little revamp, combining them with new accessories or with different outfit combos.
Dry clean your dress or take your suede heels to a leather specialist. You'd have to spend a little to maintain the beauty of your clothes, but you will be looking fly, too!
Details, Details!
With vintage clothing, the fashion is in the details. In the 60s, women used to wear the same dress during the whole day, regardless of the errands they ran. What changed their look from one day to the next were – accessories.
If you go for a retro shirt, choose a bag with the same print or color. You can sometimes add vintage jewelry to your modern look just to spice things up. A simple scarf around the neck can bring you back to 19th-century life.
But don't think that only the accessories should be vintage in your outfit. You can dress vintage and add modernity to the look by going for trendy hairstyles or making subtle makeup changes.
Is Vintage In?
Vintage is not only in, but it's dominating the world. Nobody can deny the fact that old-school fashion fought for quality over quantity. The tailoring was more precise, and there was more attention to detail – mainly because of the hand-sewn techniques.
Even the material in vintage clothes was a notch more comfortable to wear – virgin wool, cotton, silk. You can see some jeans with the edges protruding, but hey – vintage is all about being unique!