Playing poker is an exciting experience, and it's only made better when you're playing at a table that's perfect for your needs. If you're in the market for a new poker table, there are a few things you need to take into account before making your purchase. In this blog post, we'll discuss the most important factors to consider when buying a poker table. So, whether you're just getting started or you're looking to upgrade your current setup, read on for some helpful tips: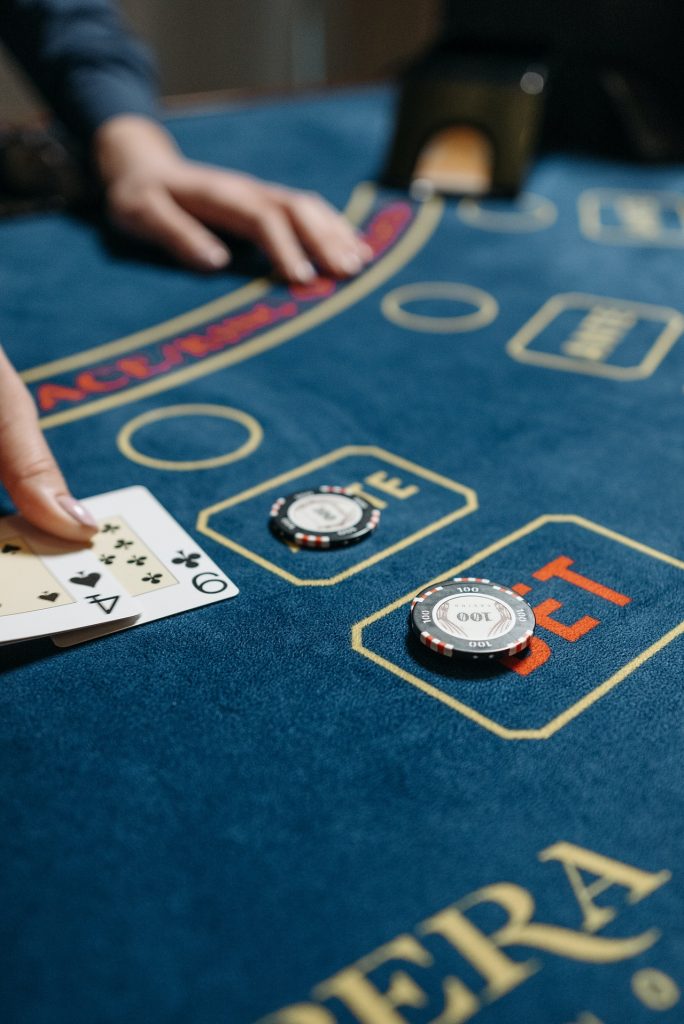 Room size
The first thing you need to consider when buying a poker table is the size of your playing area. Poker tables come in all shapes and sizes, so it's important to choose one that will fit comfortably in your space. If you have a lot of room to work with, you can opt for a larger table that allows for more players. However, if you're tight on space, there are also many compact models available that can accommodate up to six players. If you're not sure which size is right for you, to get the best poker table for your needs, be sure to measure the playing area and compare it to the dimensions of the table you're considering.
Frequency of use
How often do you plan on using your poker table? If you're only going to be playing a few times a year, you may not need a high-quality table that's built to last. In this case, it might make more sense to buy a cheaper model that can be easily stored away when not in use. On the other hand, if you plan on using your table regularly, it's worth investing in a quality model that will stand up to frequent use. Consider your budget and how often you plan on using the table to help make your decision.
It's also a good idea to factor in any potential guests you may have – if you often have friends over to play, you'll need a table that can accommodate more players.
Game style
Poker is a versatile game that can be played in a variety of different ways. Some players prefer a more casual game, while others enjoy playing more competitively. If you're not sure what type of poker table you want, it's important to think about the style of play that you and your friends enjoy. If you're looking for a more relaxed game, a table with a built-in drink holder and chip tray might be a good option.
Alternatively, if you're looking for something that feels more like a traditional casino experience, consider a table with a green felt playing surface. It's also important to think about the type of games you want to play. If you're mostly interested in Texas Hold'em, a table with a built-in dealer's area might be a good choice. On the other hand, if you enjoy playing a variety of different games, a modular poker table that can be customized for each game may be a better option.
Think about the types of games you and your friends like to play, and choose a table that's designed for the type of poker you want to play.
Preferred playing surfaces
Not all poker tables are created equal – some tables offer a variety of different playing surfaces, while others are limited to one type. If you have a specific preference for the type of surface you want to play on, it's important to choose a table that offers your preferred playing surface. The most common playing surfaces are green felt, black felt, and wooden. If you're not sure which surface is right for you, be sure to test out a few different tables before making your decision. It will also help to read online reviews from other players to get an idea of what each surface is like.
Additional features
In addition to the factors we've already discussed, there are a few other features you may want to consider when buying a poker table. For example, some tables come with built-in storage compartments that can be used to store your chips and cards. Others have built-in lighting that creates a more immersive playing experience. If you're looking for a table with additional features, be sure to read the product description carefully to make sure the table has everything you're looking for.
---
When buying a poker table, there are a few important factors to consider. The most important factors are room size, frequency of use, game style, and preferred playing surfaces. Other factors to consider include additional features and budget. Be sure to think about what's important to you and your friends when making your decision. Happy poker playing!